Our greatest desire is to create a place where your children develop their relationship with God and grow to become passionate for the call He has on their life! We believe that there is no age too young to experience the love of Christ and it is our goal to open the door to Christ in your child's life.
In the Bible, Jesus made it a point to show how much He loved and cared for children. Because of this, we strive to help children deepen their relationship with Christ. From those that are accepting Him into their hearts for the first time to those that have known God for years, we create an enviorment where children can understand the heart of God. We do this through great workship music, impactful lessons, and prayer that allows the Holy Spirit to speak.
Safety & Security
Your child's safety is our first priority!
All kidLife volunteers pass a background check, we also have a security team in place to ensure your child's safety during services. We have an electronic Check-in's system and only parents/guardians listed on the enrollment forms are allowed to pick up your child. We also have a number paging system for the nursery, so you can be notified if your infant needs you during service.
Class Times
We currently offer kidsLife classes for 2 years old thru 6th grade and nursery for infant until age 2. Check ins being for class at 9:35am and class beings at 10:00am every Sunday.
Curriculum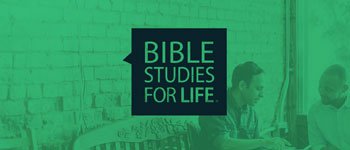 DISCIPLESHIP DOESN'T HAPPEN BY ACCIDENT
We all know it's true. That's why we do group Bible studies in our churches. But in the busy day-to-day of ministry, it is essential we continue to prioritize these groups to ensure every kid and student is on a lifelong path of discipleship.
Bible Studies for Life is designed to help people in groups connect God's Word to their lives in an intentional way. Every session is built on an all-new, research-backed discipleship plan that wisely helps Students, and Kids:
Know God's Word through trustworthy Bible study content
Create biblical community through engaging and conversational group studies
Engage culture missionally by unpacking what the Bible says about real-life issues
Pre-register your children for kidsLife!